Made in USA



Latest Updates:




1/4/2021:
iTroll Frequently Asked Questions page here.

11/29/2020:
Waterproof Servo is now standard equipment with iTroll!

11/2020:
M7.9.11 Fit Kit released for Mercury 75, 90 & 115 HP motors.
Serial #'s 2B095049 and up in "T" Handle configuration only.

5/2020:
M456 Fit Kit released for Mercury 40, 50 & 60 HP motors.
Serial #'s 1C050252 and up in "T" Handle and BIG TILLER configurations only.

4/2020:
Custom Mount now available in two versions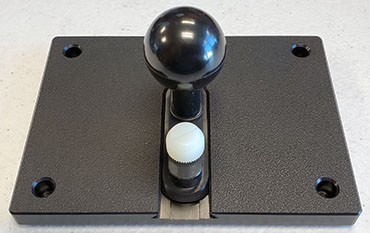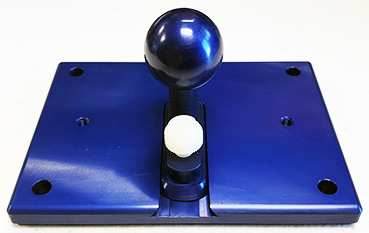 A more affordable version made from Marine Grade Polymer is now avaiable.

The choice is yours - Billet Aluminum or Polymer.

12/2019: Introducing OS6!

In preparation of the soon to be released fitments for motors of 40 HP and up, Operating System 6 adds user programmable throttle limits. These throttle limits are for safety as you can "CAP" the horsepower that is available when trolling with an iTroll. Download the owner's manual for OS6.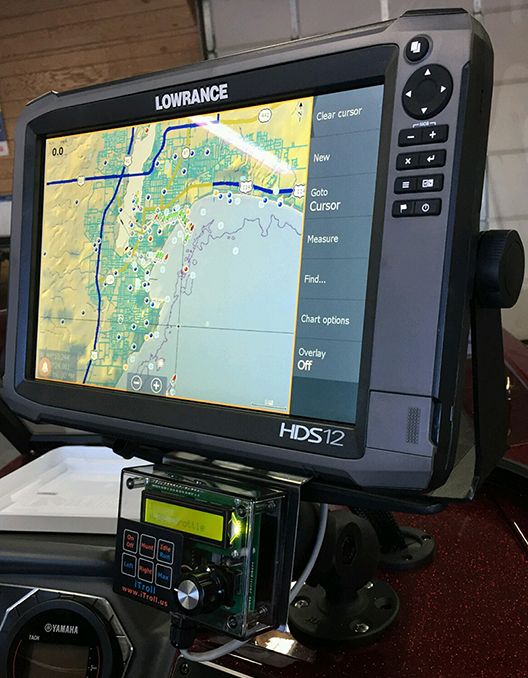 12/2019: HUNT Mode

ALL previous owners of iTroll's with HUNT Mode will be well served by downloading a copy of the new OS6 owner's manual. Even though HUNT Mode has been enhanced over the years, the basics are still the same. Sections 4 through 7 completely explain how HUNT Mode works and how to use it. Download OS6 manual.

12/2019: Neutral Safety Interface Installation Video

Found in our video library.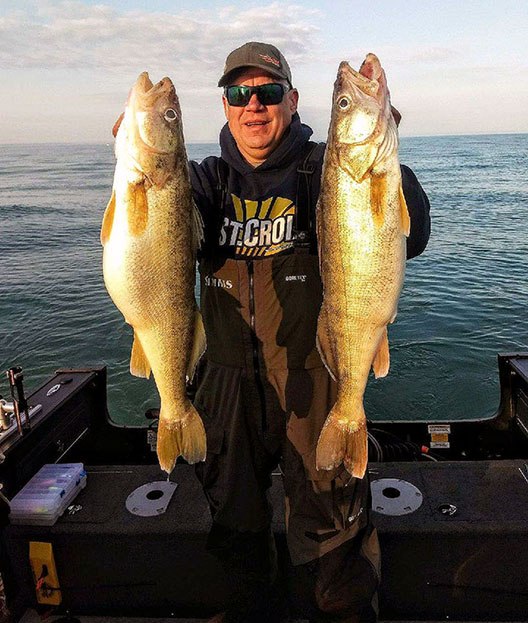 Angling Essentials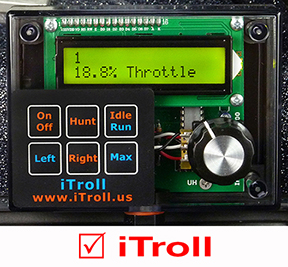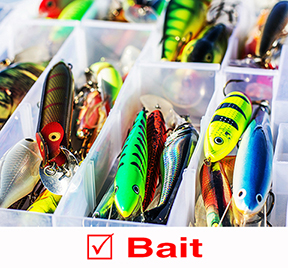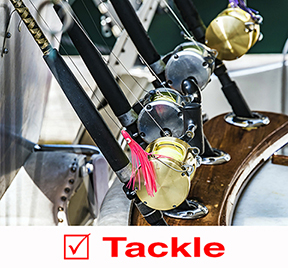 iTroll, the most innovative outboard motor throttle controller to be unleashed on unsuspecting fish! Featuring "State of the Art" software and hardware engineering, it makes other products look like devices from the "Stone Age". When introduced in 2013, iTroll quickly took the angling world by storm with it's innovation, performance, reliability, and unsurpassed safety features. Why has iTroll become THE choice of the most demanding users on the planet (Top Guides and Professional Tournament Anglers)? It's because iTroll provides boat control and fish catching features that make ANY angler better.

The iTroll advantage - Exclusive features to maximize your angling experience!
STANDARD Features:
• 1000 positionally accurate throttle positions for SUPERIOR boat control (VIDEO)
• Class leading SAFETY features (VIDEO)
• WATERPROOF HiTec Digital Servo
August 2021: Click this LINK for important notice about current waterproof servo shortage.
• Last idle recalls (more)
• Secondary cruising speed (SCS) (more)
• Drag Mode (more)
• Throttle safety limits (more)
• Proven dependability and reliability
• WEATHERPROOF electronics
• TWO year warranty


Prior to iTroll, throttle controllers were purely reactionary and took a passive role in the fish catching experience. In comparison, iTroll's most innovative feature is "HUNT Mode" (optional feature) that runs automated speed varying sequences in order to make trolled baits look more realistic (bait fish don't have "Cruise Control"). Of all the electronics and accessories you can put on a boat, there is nothing that compares to an iTroll in HUNT Mode when it comes to enticing a fish to take a bait. We hear it constantly from customers that iTroll has dramatically improved both the QUANTITY and QUALITY of their catches!



iTroll: 1000 Throttle Positions = "Splitting Hairs"
One competitor "claims" they have 250 steps, iTroll has FOUR TIMES that.

iTroll's class leading resolution of ONE THOUSAND discrete throttle positions provides superior boat control in all situations. Consider this . . . . In an average installation, the TOTAL amount of throttle travel pulled (or pushed) by iTroll's digital throttle actuator is LESS than one inch. Therefore, EACH one of iTroll's steps measures LESS than 1/1000 of an inch!

The average human hair is around 3/1000 of an inch in diameter. With iTroll's amazing resolution, you REALLY CAN SPLIT HAIRS!




Absolute Throttle Accuracy


With iTroll's superior engineering, throttle positions are REPEATABLE. For example: If you set iTroll so that the display reads "50.5%", the digital throttle actuator goes to the same position . . . EVERY TIME. This is true of every one of the 1000 throttle positions. This seems like a "no brainer" for a throttle controller, but iTroll is the only product that can pass this test.



HUNT Mode = 3D Angling!
HUNT Mode: iTroll's ability to run automated throttle sequences to vary speed and depth over time!
Steady speed trolling is one dimensional, iTroll's HUNT Mode is three dimensional so you can hook the BIG ONE!

HUNT Mode* is the game changing ability of iTroll to run timed, automated throttle sequences to accelerate and stall your baits. Depth is speed dependent, so when you vary speed, your baits are also dancing up and down in the water column. Over the course of a day fishing, HUNT Mode can create HUNDREDS of speed triggers to prevent a troller's worst nightmare . . "The Speed Rut"!

An example of what HUNT can do: A "Cut" program that changes speed twice every 70 seconds, in 8 hours of fishing, will make 822 speed changes (102.75 per hour x 8 hours)!

HUNT Mode has three types of programmable throttle behaviors:

A: Stepping / Searching: iTroll will step up and down between user selected low and high throttle settings. Stepping programs excel in finding what speed / bait combination works best or when you are trolling multiple baits that like different speeds.

B: Cut: Your trolling speed is "CUT" to a slower speed, and is then resumed. You choose when / how deeply the throttle is cut and the duration of the cut. Time at troll is programmable in minutes (1-12) and time at cut is programmable in seconds (1-60).

C: Bump: Your trolling speed is "BUMPED" to a higher speed, and is then resumed. You choose when / how much the throttle is bumped and the duration of the bump. Time at troll is programmable in minutes (1-12) and time at bump is programmable in seconds (1-60).

Customers tell us ALL the time that . . . "The results from HUNT Mode are incredible!"


* HUNT Mode is an extra cost unlockable software upgrade that is in every iTroll.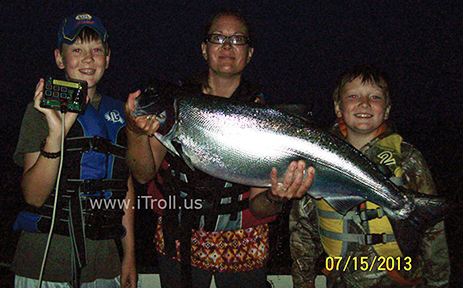 SAFETY: Priority #1
"We are all dying to go fishing, but we don't want to DIE when we are fishing"

Wife and kids . . . This picture of a customer's family absolutely reinforces our decision to make safety the TOP priority in the design of the iTroll. It was not taken lightly that the device was controlling the throttle of a motor and ANY uncontrolled or unpredictable behavior could lead to serious consequences.

Brothers and Sisters . . . Watch the video and observe how iTroll's superior software engineering protects the occupants of the boat at all times. At start up there is a safety interlock that requires human input BEFORE the throttle is engaged. The operation of iTroll's "Idle / Run" and "Max Throttle" buttons result in GENTLE / CONTROLLED acceleration of the boat. When the same buttons on our competitors' units are operated, they snap the throttle open so rapidily that the boat's occupants could lose their balance.

You and Your Friends . . . There are many reasons why iTroll is the best throttle controller on the market. However, SAFETY is the single most important reason why you should choose iTroll.



iTroll: Main Motor Control / DUAL Motor Control
iTroll can operate motors larger than the typical "kicker" (40 HP and up) AND
it can even operate TWO motors on the same boat (kicker + main) or (main + main)

In single motor configuration, iTroll can control: One kicker or one main motor.
In DUAL motor configuration**, iTroll's user can select to run the left or right motor. Possible motor configurations are: A kicker and a main, or both motors of a boat with "Twins".

We told you that iTroll is different. Do you believe us now?

We are just getting started with our main motor fittings, so our application list is limited. We currently support the following fitments:
- 2010 and newer Mercury 40 / 50 / 60 HP REMOTE CONTROL
- 2013 and newer Mercury 75 / 90 / 115 REMOTE CONTROL
Please have your engine's serial number for fitment verification.

** Dual Motor Enable is an extra cost unlockable software upgrade that is in every iTroll.




iTroll on TV . . . The BEST using the BEST
Next Bite TV / Lund Ultimate Fishing Experience

    



The World Champion
2016 World Walleye Champion and Charter Captain Randy Gaines uses iTroll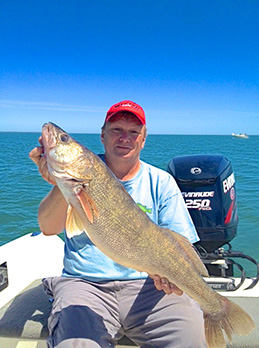 In 2013, Randy heard about a new throttle controller called the iTroll. He called, like what he heard, and decided to purchase one. At the time Randy had used our competitors' products and was far less than satisfied. On his first trip out, Randy and his iTroll knocked it out of the park! His events of the day as sent in an email:

"Hi Joel,
Just wanted to drop you a quick note about my first trip out using the Itroll, LOVE, LOVE, LOVE it!! It's everything it was advertised to be. I absolutely love the "HUNT" mode!!! Attached is photo of the first walleye of the day using the "HUNT" feature 13.9 lbs. we had trolled about two hrs with limited success and I decided to play with the trial "HUNT" feature. WOW what a difference it made. Once we got dialed in, lets just say we never was able to get all the rods out at the same time:):):) I largely contribute the days success to the Itroll!!

Regards,
Randy Gaines
NPAA# 598

PS. I think that the "Hunt" feature was even more "show cased" because of the mostly flat water that day."

In a later phone conversation with Randy, he stated that he caught THREE more Walleye that day that went over 10 pounds. To this day, Randy still uses iTroll and as a Charter Captain, highly values the safety features engineered into the unit.